Episode 89 – Uncle Sam/Abraham Lincoln: Vampire Hunter/Ronnie Angel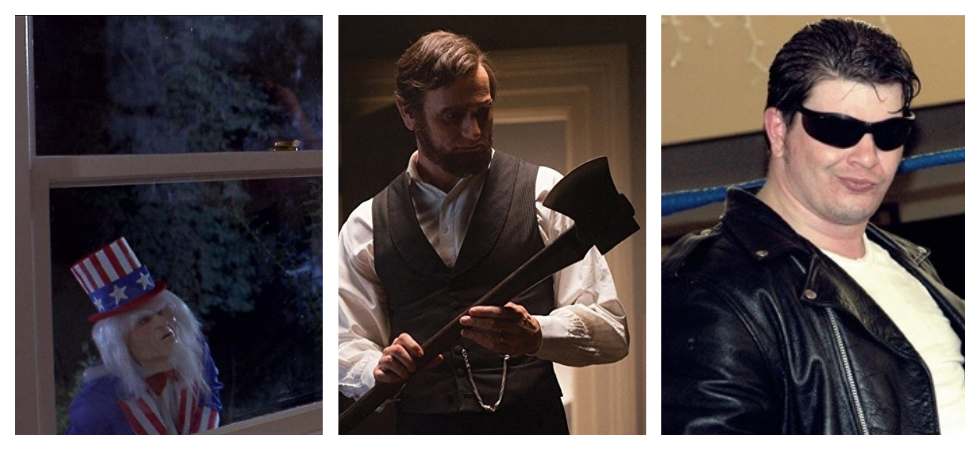 I know we're all still reeling from our Independence Day hangovers but wake the fuck up and use whatever fingers you have left to hit play on a brand new episode of The Grave Plot Podcast. Today's episode is dedicated to the birthday girl herself, the good ol' US of A. These colors don't run so love it or leave it and other such platitudes. America!
In honor of the event, we busted out a six pack of Zima. That's right, Zima's back. From there things got a little crazy as we talked about "Chucky's Bride" in Real World Horror, plus Horror Business stories on things like The Twilight Zone, Dracula, and Max Landis's thoughts on his upcoming An American Werewolf in London remake. We closed things out with a story about yet another attempt at a Supernatural spinoff and by this time we were a few Zimas deep.
We went on to speak to the author of Slashed Dreams and Slashed Dreams 2: The Nightmare Continues, Ronnie Angel. Ronnie told us about all the research he put into his books, including interviews with some of the biggest names in the genre. He also talked about his early days as a blogger and hunting through video stores for that one perfect film. Check out his books on Amazon.
Finally, we got into our All-American movies. We talked about the little-known secret life of former president and five dollar bill model Abraham Lincoln: Vampire Hunter as well as the story of the most famous patriot of all, Uncle Sam. So drink your Pabst Blue American Ribbon (or your Zima), set off your illegally purchased fireworks, and listen to the Grave Plot Podcast, because it's your God-given right as an American!
Podcast: Play in new window | Download