Drunken Cinema, Vol. 11: Ghostbusters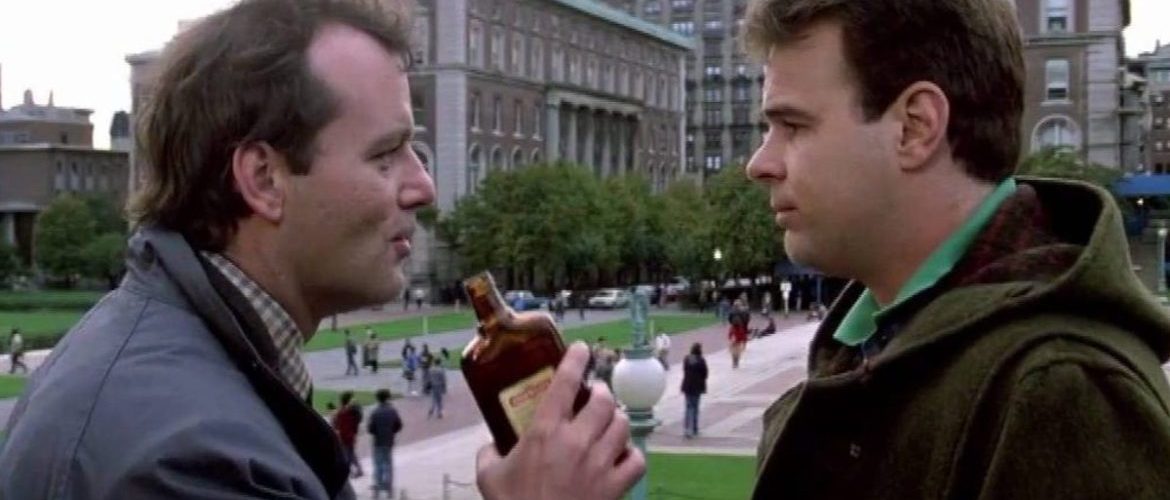 Dogs and cats, living together! Mass hysteria! Drunken Cinema!
The boys are back and ready to do some damage. Tonight, we're watching the 1984 classic that spawned the most controversial reboot ever. That's right, we're watching Ghostbusters.
You already know we've got a relevant cocktail for you, and this one is extra relevant. There is no Dana, there is only the Zuultini, and it's made with ECTO COOLER!
---
1 1/2 oz Midori
1 1/2 oz vodka
1 1/2 oz Hi-C Ecto Cooler
Shake or stir ingredients together with ice. Serve straight up without garnish.
---
So strap on your proton pack and let's get bustin'!
Podcast: Play in new window | Download