Drunken Cinema, Vol. 12: Transylvania 6-5000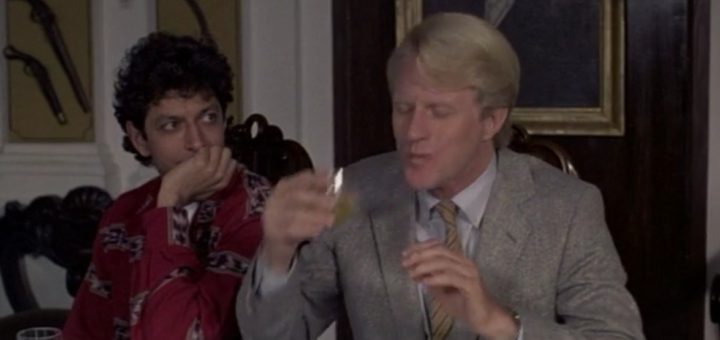 Hello friends! The time has come once again for us to drink too much and jabber through a movie. It's the latest edition of Drunken Cinema!
Today for your viewing pleasure, we have the 1985 cult classic Transylvania 6-5000, which features Jeff Goldblum, Ed Begley, Jr., Michael Richards, and more. For your drinking pleasure, we've got the Transylvania Ice Tea, which features;
---
1/2 oz gin
1/2 oz rum
1/2 oz tequila, white
1/2 oz vodka
1/2 oz raspberry liqueur
1 splash cranberry juice
1 splash sweet & sour mix
Fill glass with ice, mix all liquors, then top with cranberry juice and sweet & sour
---
Let's get weird.
Podcast: Play in new window | Download