Drunken Cinema, Vol. 9: From Dusk Till Dawn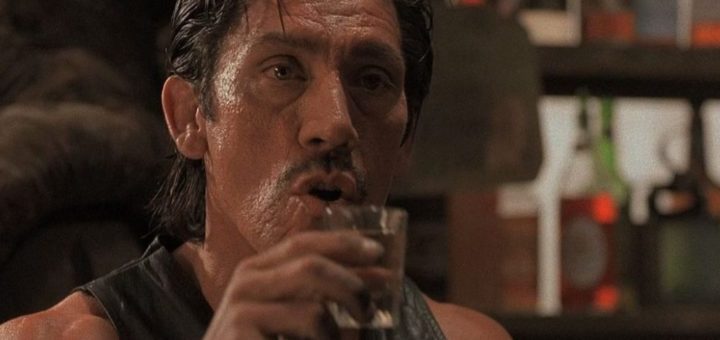 Things are about to get weird because it's time for another round of Drunken Cinema.
Tonight's film is celebrating its twenty year anniversary so let's celebrate with a drink or twelve. The movie is Quentin Tarantino and Robert Rodriguez's vampire classic From Dusk Till Dawn.
Speaking of vampires, our cocktail this evening is called the Vampire's Kiss.
---
2 oz vodka
1/2 oz dry gin
1/2 oz dry vermouth
1 tbsp tequila
1 pinch salt
2 oz tomato juice
Shake with ice, strain over ice in an old-fashioned glass, and serve.
---
So c'mon drinkers, let's get drinking.
Podcast: Play in new window | Download