Drunken Cinema, Vol. 5: Club Dread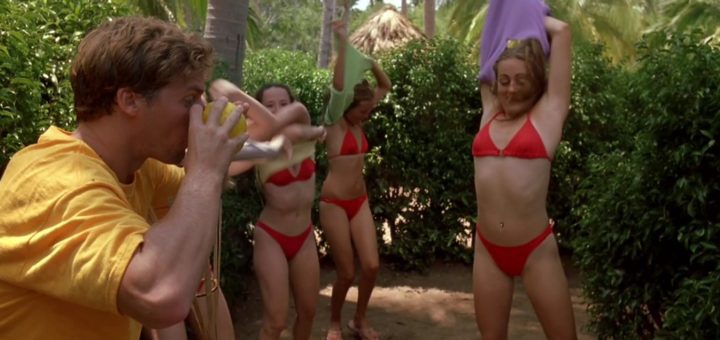 We've made a huge mistake.
For the first (and last) time ever, we decided to do a Drunken Cinema double-header. Here's how I remember it going down; we had just finished our Evil Dead 2 Drunken Cinema. As I was walking to the bathroom, Tony said "shit, it's only 10:30." I responded with "Fuck it, let's do another one!" Tony agreed, and… that's about it.
While I'm sure it was fun at the time, the next day was hell on Earth.
The latest installment of Drunken Cinema is the Broken Lizard horror-comedy Club Dread. The latest cocktail of choice is Coconut Pete's Margarita. Can you guess the secret ingredient?
---
2 ounces coconut puree, thawed
2 ounces anejo tequila
1 ounce lime juice
1/2 ounce triple sec
Dash of simple syrup
Crushed ice
Lime slice, for garnish
Combine the coconut puree, tequila, lime juice, triple sec and simple syrup in a cocktail shaker with crushed ice. Shake for 10 seconds. Strain into a martini glass and garnish with a lime slice.
---
So listen along and enjoy, because we suffered for this. Cheers!
Podcast: Play in new window | Download