Octoberama 2014, Vol. 5: Haunted Nightmare at the Nile/Georgetown Morgue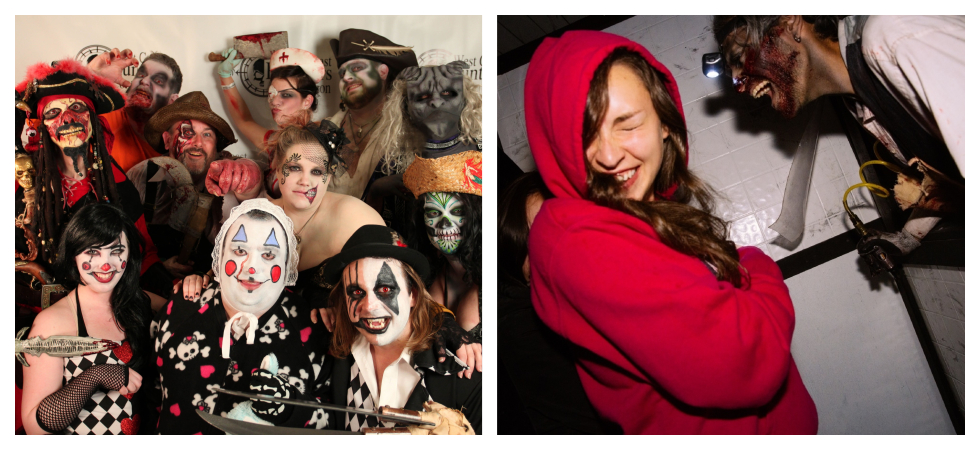 Hello everyone and Happy Halloween! Welcome to the second annual Grave Plot Podcast Halloween Special!
Taylor of Terror takes over lead hosting duties this time around, with SkeleTony off gallivanting around on the east coast with his new wife. In Tony's place, however, is the newly dubbed "Carlos Muertos," aka Carlos Rodela from the Video Game Break podcast.
Taylor and Carlos start things off with a bit of Halloween Horror Business, including a real-life story ripped right off the screen, with the story of Barrett Township in Pennsylvania cancelling Halloween because of a killer on the loose. The boys also discuss fictional killers such as Michael Myers, whose new film (tentatively titled) Halloween 3 has received a new script. Rob Zombie is not involved, will it be better or worse? We'll see. Speaking of sequels, the 20-year-old Ice Cream Man is looking to continue its story, and they need your help. We also continue the new tradition known as "They're Remaking That? Really?" with a discussion on what Eli Roth movie is being retold.
Speaking of Eli Roth, we also discuss the new TV show that Roth is producing, as well as directing the pilot for, "South of Hell." While we're on the subject of TV, we discuss "The Walking Dead" and "American Horror Story" and how those two worlds may be colliding. We close out Horror Business with a couple zombie stories, including a new movie from George Romero (but not the one you think), as well as more casting updates for Dead Rising: Watchtower.
For our reviews, we went a little different this time. Instead of doing movies, we decided to review haunted attractions. Carlos tells us about the scariest, as well as the funniest, haunts he's ever been to, and Taylor regales stories from his time working at the King County Scaregrounds. Tony even calls in with some haunt reviews from the east coast. We close out with prerecorded reviews from Tony and Taylor, reviewing the Haunted Nightmare at the Nile, as well as the Georgetown Morgue.
So light your jack-o-lantern, cuddle up under your blanket fort and prepare for the 2014 Grave Plot Podcast Halloween Special!
Podcast: Play in new window | Download