Episode 23 – Leprechaun/Leprechaun: Origins/Mike McMurran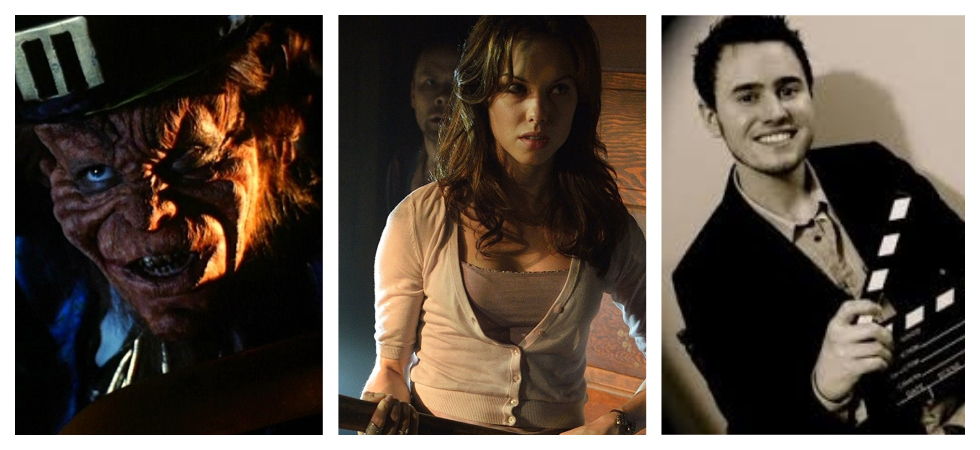 Top of the mornin' to ya! Today's episode features a little luck of the Irish.
We have a double-header of Leprechaun movies, including the original from 1993 and the brand new reboot, Leprechaun: Origins. There's not a lot of comparison but there's enough discussion to be more interesting than the movies themselves.
We also got a chance to speak with writer/director/producer/craft services/driver Mike McMurran of Reel Phobia Productions. Mike discussed his previous short films Beneath and Demon Bitch, plus gave us all the details of his first full-length feature, Secret Santa. You can donate to the cause and help the movie get made by going to their Indiegogo page, located here. Even as little as $5 helps and gets you some cool prizes to say thanks.
While we're on the subject of Christmas-themed horror movies, Michael Dougherty's Krampus has a release date. We wait with bated breath. We also await the new film from the director of Stitches, a film by the name of The Dark.  Speaking of new projects, there is a movie in the works that is being called The Expendables of final girls, called The Survivors. There's also a new writer attached to The Ring 3 and the Dead Rising movie adaptation gets a director. There's a couple of sequels being bandied about, including a third film in The Collector series and Rob Zombie is pondering the idea of another Devil's Rejects.
Did someone say zombie? Because SpectreVision has picked up the rights to an "anthropological zombie movie" called Curse the Darkness. In addition, the Arnold Schwarzanegger zombie flick Maggie has been picked by Lionsgate and we break down the newest character on The Walking Dead.
So grab your pint of Guiness and may the road rise to meet you. Erin go Bragh!
Podcast: Play in new window | Download