Episode 21 – Almost Human/Blood Runs Cold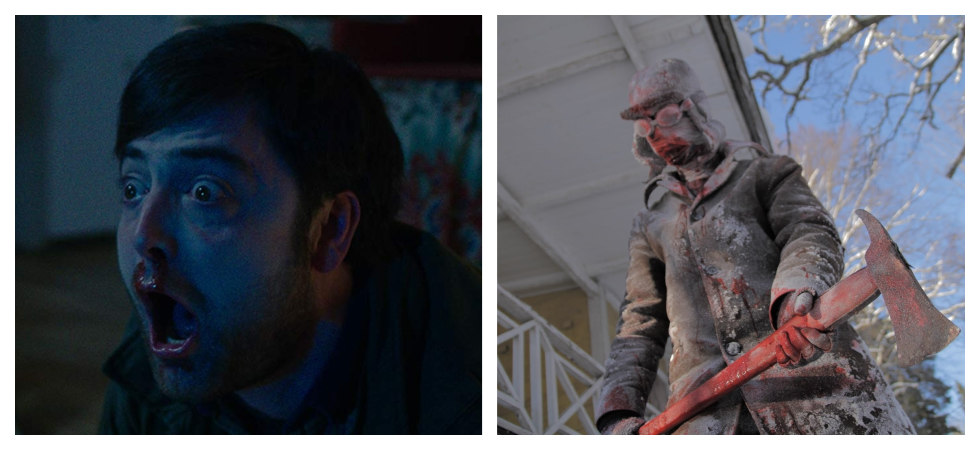 After a short hiatus which saw one of us get married and one of us get another year older, the Grave Plot boys are back in the saddle.
We ease back into things like a warm bath. To kick off Horror Business, we discuss the passing of makeup legend Dick Smith. We then bring some old habits by discussing not one but two upcoming movies from writer/director Kevin Smith. We briefly catch up on the latest American Horror Story: Freak show news, then update you on the latest news concerning Gremlins. We then move on to Broadway and discuss the American premiere of the American Psycho musical. We also provide updates on Sinister 2, Goosebumps, 31, The Mummy, Knock Knock, and The Grasshopper Jungle. In addition to all that, we tell you about Evil Dead's move to the small screen, Bruce Campbell included.
We then move on to our reviews, which this time include Almost Human and Blood Runs Cold. Tony didn't see the end of Blood Runs Cold so Taylor tells him about it (spoiler alert). He didn't miss much.
So get over your withdrawals and indulge yourself in the grand return of the Grave Plot Podcast.
Podcast: Play in new window | Download