Drunken Cinema, Vol. 4 (Remake Madness edition): Friday the 13th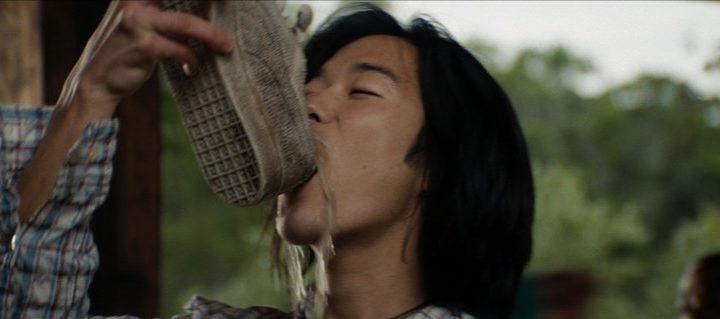 The Remake Madness tournament is officially over. Thirty-two are now only one. After five rounds, Friday the 13th stands tall as the best horror remake, according to your votes.
In lieu of cutting down nets, Jason Voorhees cut down 20-somethings in celebration. We, on the other hand, celebrated the only way we know how; getting piss drunk and watching the damn thing.
In honor of this special episode, we offer you a killer (pun intended) drink recipe. Tonight's cocktail is named after the star of the show, it's called the Jason Voorhees.
---
1 1/2 ounces Single Malt Scotch
1/2 ounce Cream Sherry
1 ounce Ginger Simple Syrup
3/4 ounce Grenadine
Shake all ingredients, except grenadine, in an ice-filled shaker until well-chilled. Strain into an ice-filled Collins glass. Pour grenadine over the drink so it drips down. Garnish with slice of ginger dipped in grenadine.
---
So congrats to Friday the 13th and we hope you enjoy this championship edition of Drunken Cinema. Cheers!
#FMB
Podcast: Play in new window | Download