Episode 18 – All Cheerleaders Die/Godzilla w/ Carlos Rodela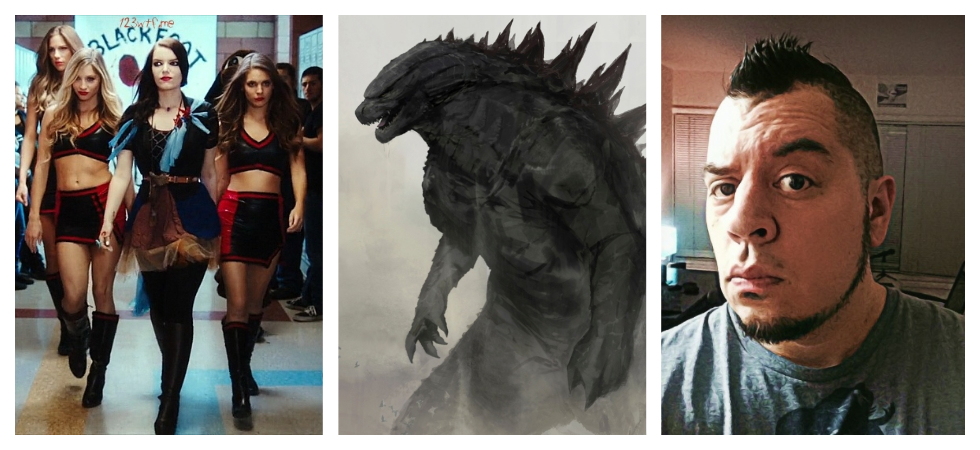 What up, homies?After our trip to Crypticon, we are back to the grind and Carlos Rodela from Video Game Break once again joins us.
We've got a lot of Horror Business to catch up on, including some real world horror from Wisconsin where a pair of young girls sacrificed their friend to the fictional Slender Man. This will no doubt put horror in a negative light, but we're pretty used to that.
We also tell you the sad news about the "architect of Alien" passing away and catch you up on several TV shows, both new and old, including The Walking Dead, Dracula, Friday the 13th, iZombie, and upcoming made-for-TV adaptations of Firestarter, Legion, and The Omen.
We also tell you which formerly big name in horror is trying to get back in the game, plus the latest from the directors of Oculus, Saw II, Shaun of the Dead, Hatchet, and Trick 'r Treat. Yes, they ALL have new projects in the works. We also give you updates on YET ANOTHER Sharknado movie, as well as what's new with The Stand and World War Z 2, plus introduce you to The Bringing.
There's also a bit in there about the amazing-sounding Great Horror Campout, something we definitely want to check out.
If your appetite is still not whetted, and we hope it's not, we also have two great reviews for you. We give you our thoughts on the latest adaptation of the giant lizard known as Godzilla, plus we got a chance to privately screen the new Lucky McKee movie All Cheerleaders Die.
So turn on, tune in, and fuck off. Wait, that's not how it goes…
Podcast: Play in new window | Download