Octoberama 2021, Vol. 3 – Bubba Ho-Tep/The Pyramid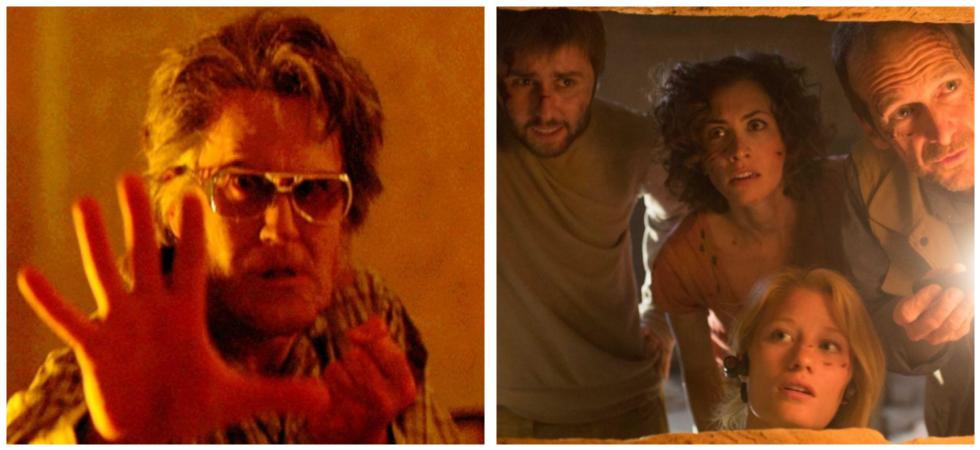 It's time to unwrap another edition of Octoberama! We let our Patreon patrons nominate their favorite themes and of all the submissions, we selected Week of the Mummy! (Get it now, unwrap?)
We start off with Real World Horror, talking about some spirits that are infused with ACTUAL SPIRITS. In Horror Business, we discuss the next project from Mike "Flannalannadingdong" Flanagan, an update on the new version of Hellraiser, and yet ANOTHER spin-off of The Walking Dead. We close out by discussing the future of the Ghostbusters and Universal Monsters franchises.
For our film reviews, we unearth the comedy-horror film Bubba Ho-Tep, starring the incomparable Bruce Campbell as none other than Elvis Presley. "The King" teams up with JFK to kill an ancient evil that is trying to suck the souls of their fellow senior living facility residents out through their butt holes. Yes, that is really the plot. We also dig into The Pyramid, a found footage film about a group of archaeologists who find themselves trapped in a dig site with its nefarious inhabitants.
So get your tiny brush and exhume a brand new episode of The Grave Plot Podcast!
Podcast: Play in new window | Download