Episode 15 – Oculus/Patrick w/ Kevin Nesgoda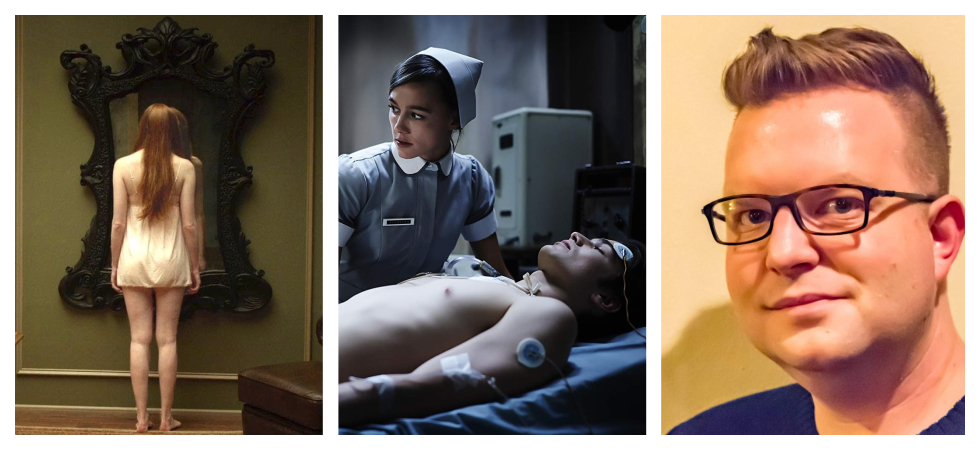 Hello again and welcome to another episode of everyone's favorite game show… wait… what are we doing? Oh yeah, Grave Plot Podcast.
We've got a special guest calling into the show today, Kevin Nesgoda from SonicsRising.com.  Kevin takes time out of his NBA Playoff watching to talk horror and review some movies.
This episode features a couple of slow burning movies that feature a lot of alternate reality and make you question what is real. We finally got around to seeing the new film Oculus, which was delayed because of the Facebook purchase. Oh, that was something else? Well, anyways, we were supposed to review it last episode but didn't have the time, but now we did. So there.
We also reviewed the Australian thriller Patrick, about a coma patient with powers far beyond those of a normal coma patient. I guess technically walking and talking would be powers beyond that of a normal coma patient… Well, Patrick can do more than just walk and talk. Just… just listen to the episode, you'll see what I mean.
I hope you didn't think we forgot about Horror Business! Today's news and rumors kick off with the sad news that FEARnet will be going the way of so many Camp Crystal Lake teenagers. Speaking of which, we also give you more updates on not only the new Friday the 13th movie (sequel?) but also a Friday the 13th television show! What? Yeah! And before you ask, no, this is not a rehash of the terrible 1987 series that didn't even involve Jason Voorhees.
In non-Friday the 13th related news, we also tell you which former TV star could be making a return to the small screen on The Walking Dead, plus tell you about the expansion of that same undead apocalypse universe with the release of a new series of novels.  Speaking of zombies, we tell you about the new anthology Zombieworld, and give you the details of Contracted: Phase II. Other sequel news include Sinister 2, Nurse 2, Insidious Chapter 3, and I Spit on Your Grave 3. In case all that doesn't satiate your appetite, there's also a new Cabin Fever being discussed, but instead of a sequel it's going to be a remake (reboot? Reimagining? Whatever).
Man, our segue game is on point today.
So get ready. While the movies we review might take a while to get going, we come out guns blazing. Bang bang!
Podcast: Play in new window | Download