Episode 11 – American Mary/Nurse 3D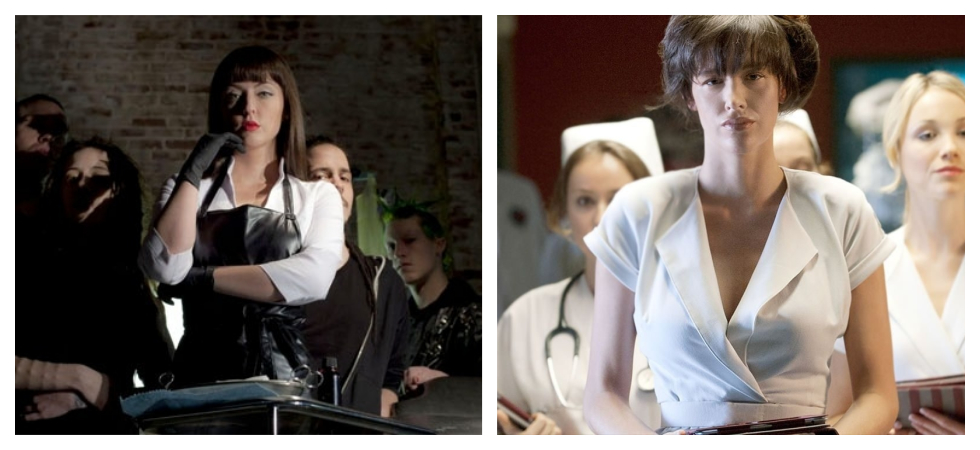 This one is for the ladies.
We review two movies with female leads, American Mary, about a med school student who turns to a dark underworld, and Nurse, about a… well, nurse, who brings a dark underworld to the surface.  Both feature women who are a little south of normal.
We also give you the business. Horror Business, that is.  We catch you up on the latest from Rob Zombie and Bret Easton Ellis, provide updates on the Goosebumps movie and Comes the Krampus!, and tell you why the remake of Pet Sematary is going to be god-awful, which leads into a whole spiel about Hollywood stomping all over the horror genre.  On top of all that, we introduce you to the new John Constantine, give you the latest on Ghostbusters III, break down Penny Dreadful, and tell you what Eli Roth is up to these days.  If that's not enough, we also tell you about Utero and warn you of the dangers of Zombeavers.
Take a listen, I think you'll like what you hear.
…ladies.
Podcast: Play in new window | Download