2024 Grave Plot Film Fest tickets on sale now!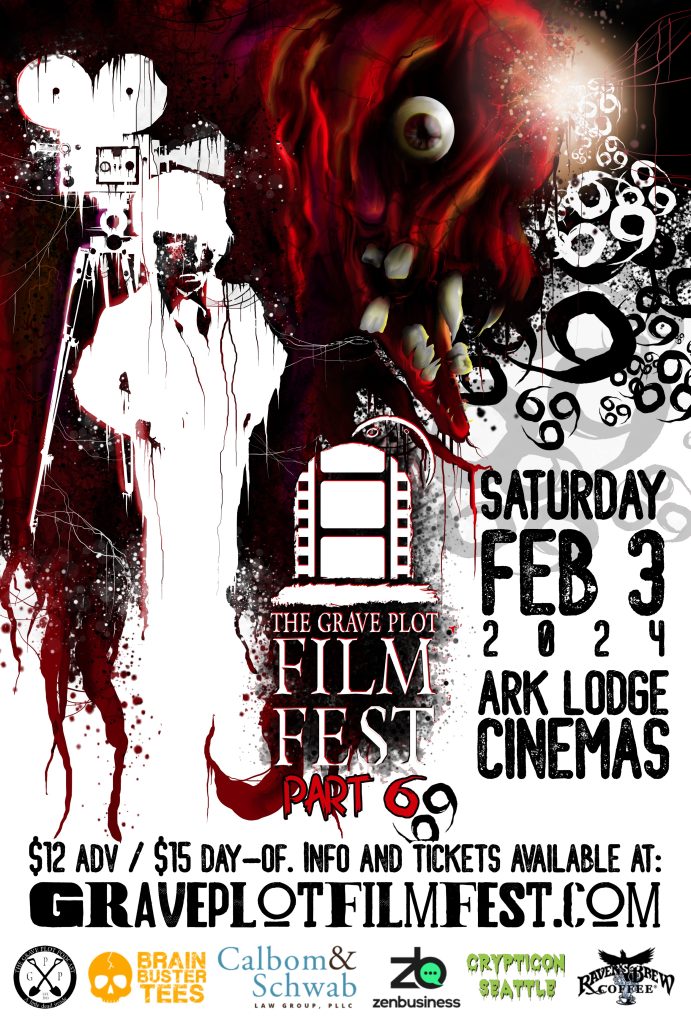 Tickets are now on sale for the sixth annual Grave Plot Film Fest!
The event will take place on February 3, 2024 from 3:00 to 7:00 pm at Ark Lodge Cinemas in Seattle, WA. The Grave Plot Film Fest showcases short horror films from all over the world and an awards ceremony, including Audience Favorite award, and this year will also include special giveaways to those in attendance!
Also check out this year's festival poster, designed by the talented Z. Mann Zilla!
Tickets can be purchased by going to graveplotfilmfest.com/tickets or filmfreeway.com/graveplotfilmfest/tickets