Octoberama 2021, Vol. 1 – Vampires vs. The Bronx/Vampire in Brooklyn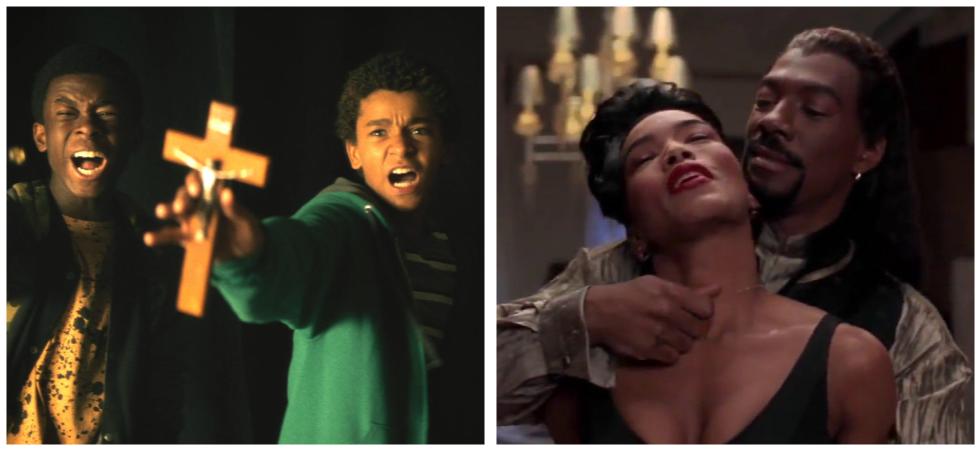 This episode sucks. Blah blahblah.
That's because Octoberama has once again woken from its eternal slumber to rise from the grave and PAR-TAY!
We kick off this year's festivities, as we do every year, with Week of the Vampire. But this year has a special twist in that it's exclusively New York vampires! Yes, it's a very weird niche, just go with it. I mean, fuggedaboutit. Open your ears as we discuss a scrappy group of kids taking on a gaggle – what's a group of vampires? Is it a gaggle? – of bloodsuckers trying to take over their neighborhood in Vampires vs. the Bronx. We also discuss Eddie Murphy's wig, Kadeem Hardison's rotting corpse, and other such nonsense found in Vampire in Brooklyn.
But we can't "fuggedabout" Horror Business! In Real World Horror, we take a look at a famous haunted house that is up for sale in a tiny Rhode Island hamlet. We then discuss even more haunted houses, but these ones are the fun kind that people build and charge you money to walk through so they can jump out and scare you. We follow that up with an update on Womp Stomp Films and their Friday the 13th fan film series, as well as examining the upcoming Let the Right One In TV series, a new Teen Wolf movie, and a sequel to the Polish slasher Nobody Sleeps in the Woods Tonight.
So grab your stakes, your garlic, and your holy water because we got us some vampires to kill!
Podcast: Play in new window | Download