Episode 185 – Blood Red Sky/Censor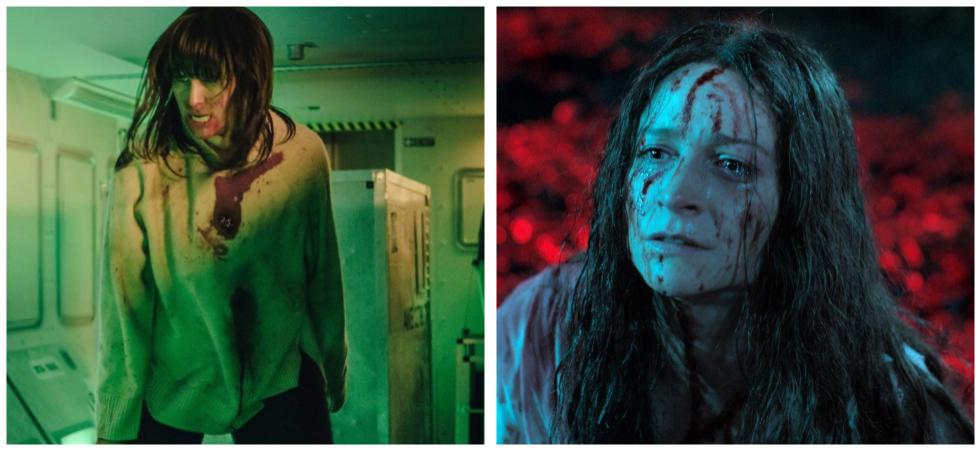 I can show you the world. Shining, shimmering wonder. Tell me, princess, now when did you last let your heart decide? Jump on our magic carpet and join us for an all new episode of The Grave Plot Podcast!
Up first we've got a Real World Horror story about an Australian Satanic cult taking over the airwaves in an attempt to soil the minds of our children! Or something. In Horror Business, we talk about the possibility of Fede Álvarez returning to the Evil Dead universe, as well as an update on David Bruckner's new version of Hellraiser and more casting news for The Haunted Mansion. Finally, we catch up with FX's Alien TV show and take a trip to Luchagore's Bingo Hell.
For our movie reviews, we start out by heading to the airport and getting a ticket to fly the Blood Red Sky. Something's not quite about the passengers about Transatlantic flight 473, but for a multitude of reasons. We then land at our final destination of 1980s Britain to discuss the Video Nasty-inspired film Censor.
So please move your seats to the full, upright position, store your tray tables and buckle your seat belt because we're in for a bumpy magic carpet ride towards a whole new world of The Grave Plot Podcast!
Podcast: Play in new window | Download