Episode 173 – Willy's Wonderland/Saint Maud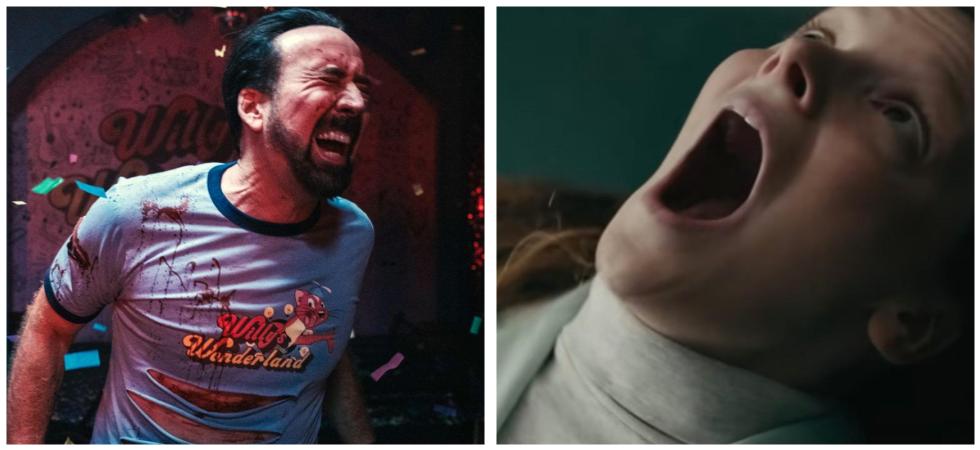 Weeeeee're baaaaack! After taking a break off for the 2021 Grave Plot Film Fest, we're back to our regularly scheduled program.
Today's episode gets a little off the rails at times, with asides featuring The Avengers, geography, and the best way to trim your pubes (use code GRAVEPLOT for 3% off the Bush Buster 5000). When we finally get down to business, Horror Business that is, we discuss lifeforms that "shouldn't be there" found in the Arctic in Real World Horror. We go on to discuss The Last of Us casting for the upcoming HBO series, a new Addams Family series coming to Netflix from Tim Burton, and how Neil Blomkamp spent his summer vacation. We also chew over a JJ Abrams project that's Subject to Change as well as the return of Brittany Snow to the horror genre.
For our film reviews, we have a conversation about two highly talked about movies. First up is the slow burning religious thriller known as Saint Maud, about a born-again Catholic looking to save the soul of a dying dancer. It's a brooding, serious film. Our other review goes to the opposite of the end of the spectrum, with the a caffeine-fueled Nicolas Cage fighting animatronic killer animals in Willy's Wonderland.
Find out our thoughts on these films and much more with a new episode of the one, the only, the incomparable Grave Plot Podcast!
Podcast: Play in new window | Download