Ranking the Friday the 13th franchise from worst to first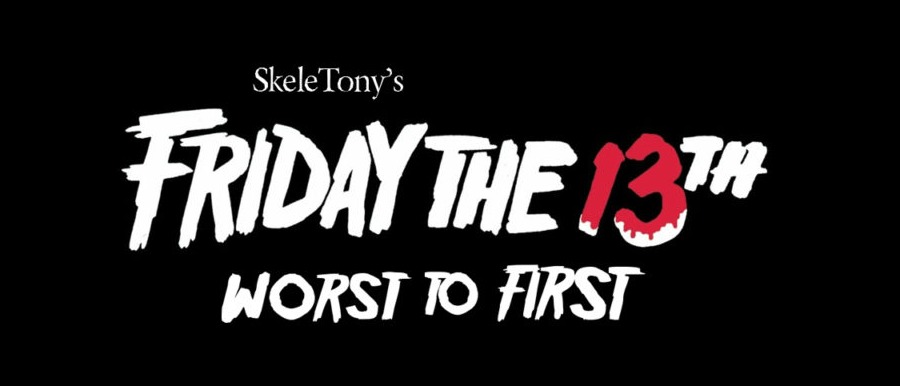 #3 Freddy vs Jason (2003)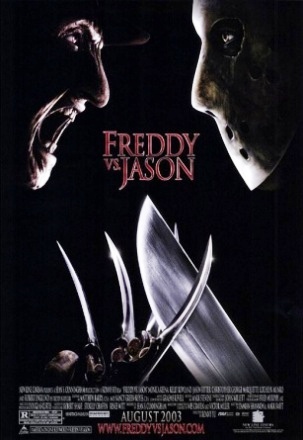 People clamored over the idea of this since it was first hinted at in 1993, and it only took a fucking DECADE for New Line to get their shit together. So good job, guys. Some might wonder why this is on the list since it isn't "officially" a F13 movie. But I think it'd be insane not to include it. Sure, it's a little cornball and the awful fucking soundtrack of shitty nu-metal is sickening, but the story that finally brought the two characters together was inspired. It paid tribute to both film series with callbacks and references, which as a fan, is always nice. And combining the lore of both characters was really well done.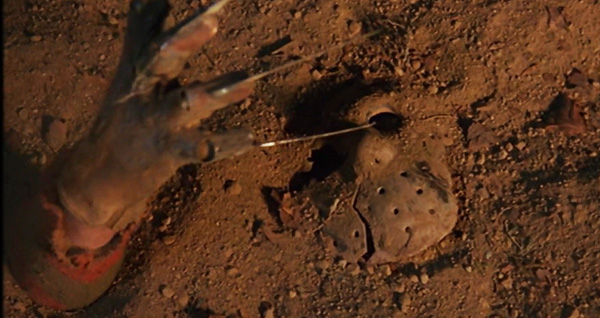 Feeling forgotten and down on his luck, Freddy invades the dreams of a… hibernating (?) Jason, and under the guise of Pamela Voorhees, convinces Jason to travel to Springwood to strike fear in the hearts of the children who have either forgotten him or never even heard of him (I'd nitpick this element of the story, but this is about Friday, not Nightmare) so he can regain his hold over their dreams. Jason goes and does what he does best, but Freddy's plan backfires when Jason keeps killing all the kids that Freddy wanted to have for himself. The two battle back and forth, in dream world and the real world, each having an advantage in their own domain. All the while, the stupid kids basically stand around in the background, acting like they're relevant somehow.
Why do I rate this above other Friday entries? Well, you only need look at the title for that answer. FREDDY VS JASON. ON SCREEN. I shrieked like a little girl when this movie came out. To FINALLY see these two on the screen together was a dream come true. This is by far and away my favorite look for Jason. Ken Kirzinger is 6'7″ and is the biggest fucker to play Jason. And while I love Kane Hodder, Ken made Jason the fucking inhuman giant that I always wanted him to be. Englund was on point after putting on the glove for the first time in almost 10 years. The story was solid, the kills were awesome despite an overuse of CGI. For some reason, Jason is afraid of water despite having been IN water multiple times throughout the series. But, you know, we'll look past that. The actual fight scenes were a fan boy's dream.
Now I just wish we could have gotten Freddy vs. Jason vs. Ash.
#2 Friday the 13th Part IV: The Final Chapter (1984)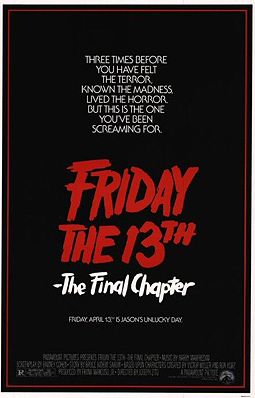 So the original plan was to end the series with Part III, but being that it was the second highest-grossing film of 1982, Paramount was naturally like, "Let's make that money, fam."
And thank God they did, because this is just a gem, people. Great kills, great story, Crispin Glover's bitchin' dance moves, Corey Feldman, Hilly from Weird Science gets naked. It's great. Oh, oh, and TWIIIIIIINS! (Someone out there gets that reference)
When Jason awakes in the morgue after having the business end of an axe not-so-gingerly inserted into his cranium at the end of Part III, he quickly dispatches the morgue doctor, Fackler from Police Academy, and the fickle nurse in the other room, and starts walking back to Crystal Lake. Also heading to the lake is, you guessed it, a car-full of victims filled with so many hormones that it's practically oozing out of their ears. Also at the lake is Tommy, Trish, and Mrs. Jarvis. When Jason arrives, things start to go to shit pretty quick. Aided until his stupid death by Rob, the ultimately completely useless brother of Sandra from Part II, the Jarvises (Jarvii?) attempt to stay alive while using the shitty 20-somethings next door as a buffer between them and Jason. When it comes down to it, where Trish and Tommy are the only ones left, Tommy has the brilliant (sure, why not?) idea to make himself look like Jason as a kid… by shaving his head… which distracts Jason long enough for Trish to give him a whack in the head with the machete, which he then falls on, as it slides slowly through his skull. SO GOOD. Then Tommy loses his shit and hacks Jason to death.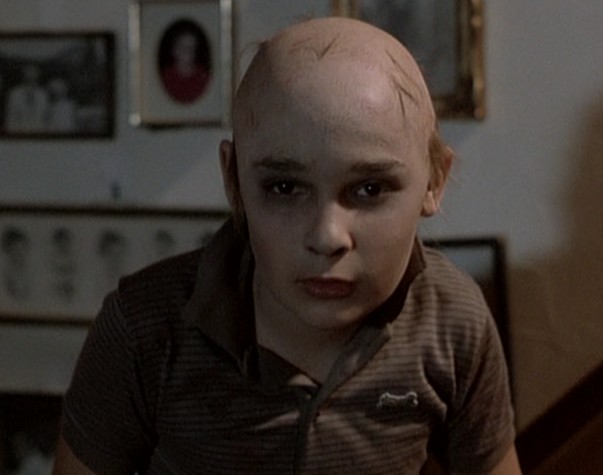 Naturally, as the title would imply, this was supposed to be the final film. That being the case, they brought back THE Tom Savini to do the effects (he did the effects the first one. I think I forgot to mention that. Fuck it.) because he wanted to be the one that killed Jason since he helped create him. So, if you notice an uptick in the quality of the SFX, that's why. A lot of people will say this is the best one, and it's hard not to agree with them.
That is, until you start talking to me about…
#1 Friday the 13th Part VI: Jason Lives (1986)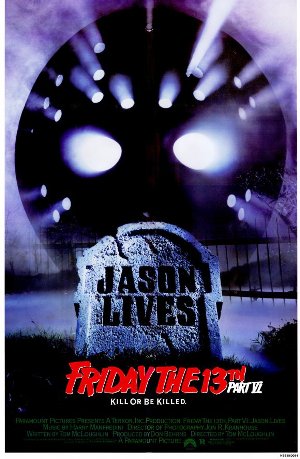 Years after the events of Part IV, and even still after Part V, Tommy is still tormented by the memories of Jason. In order to prove to himself once and for all that Jason is in fact dead, he and Horshack from Welcome Back, Kotter return to Crystal Lake, now named Forest Green (on account of the bad history), to dig up Jason's corpse and… I don't know, I don't think he had a plan beyond that. But, after venting his emotions by venting the corpse with an iron rod, a well-placed bolt of lightning resurrects Jason, who subsequently relieves Horshack of his heart. Tommy flees back into town to alert the authorities, but the sheriff is busy hamming up his role and doesn't want any of Tommy's nonsense, so he locks him up. Tommy is then rescued by the sheriff's hot daughter Megan who is a counselor at the camp, and is totally DTF, but he's more concerned about the undead killer on the loose. Meanwhile, back at the camp, Jason is taking out counselors left and right. That is, until Tommy shows up and traps him at the bottom of the lake FOR ALLLLL OF ETERNITYYYYY… or until the next film.
This was the first time that Jason lost basically all of his humanity and became the bloodthirsty brute that we know and love nowadays, a robotic killing machine. It's almost as if his soul didn't come back from the dead with him. Other films in the series may be better in individual fields, but this is the best balance of story, kills, characters, and depiction of Jason himself (Hodder is king though). And I fucking love the direction they went with Tommy, developing him into a sort of arch-nemesis. He became Jason's Laurie Strode or Nancy Thompson. I just wish they would have brought him back down the line. Maybe Goes to Hell wouldn't have been such a heaping pile of shit.
Well, that's it kids. It took me for-fucking-ever to write this so I hope you enjoyed it. I'm thinking ahead to where #13 will fit into this list, assuming it ever fucking happens. Tell us below what YOUR favorite Friday the 13th movie is. I mean, unless it's Part VI, it doesn't really matter. But tell us anyway!
BYEEEEEEE!
-SkeleTony

Loading ...