Nike is making Halloween sneakers and I need them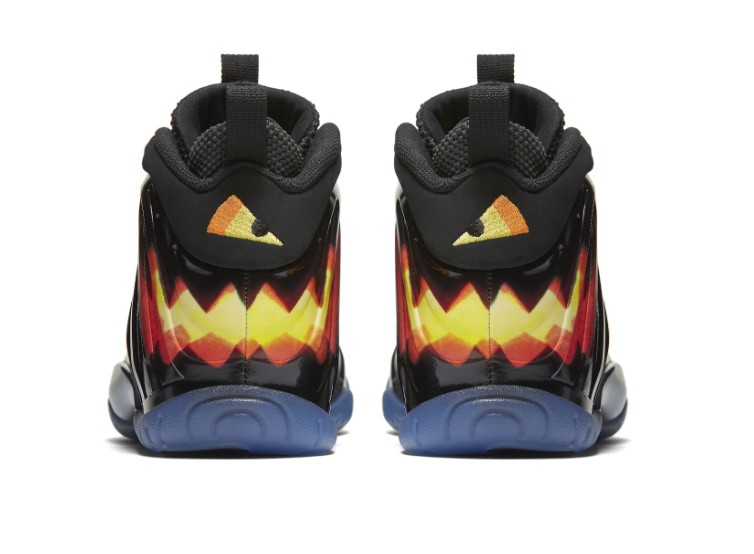 Those of you who don't know me personally may not know that I love basketball. As such, I love basketball sneakers. I'm also broke so I can't afford to have a giant closet full of them like I would want to, but it doesn't stop me from wanting.
One shoe line I've always been interested in is the Nike Foamposites. What most interests me about them is some of the awesomely wacky design schemes they come in, from the filigree-inspired "Supremes" to the out-of-this world "Galaxies" to even some inspired by Paranorman. This year, they are adding a design inspired by the best day of the year; Halloween.
The shoes come in a glossy black color with a jagged jack-o-lantern mouth and a single eye across the back. When you put them together it completes the creepy pumpkin face. The sole is an icy purple with a bright orange swoosh. The signature "1 cent" logo, inspired by Penny Hardaway, is on the insole in orange with a flame on top, representing the candle inside to light the jack-o-lantern's sinister smile.
Now for the bad news. These shoes are reportedly only going to be available in grade school and kids sizes. Bad move, Nike. You're missing out on nerdy horror obsessed sneakerheads like me who would eat these up. The shoes are set to hit stores next month (makes sense) and have a price point of $180. Even if they did come in mens sizes, that's too rich for my blood. I guess I'll just continue to wish from afar. Sigh.