Real World Horror: John 9:10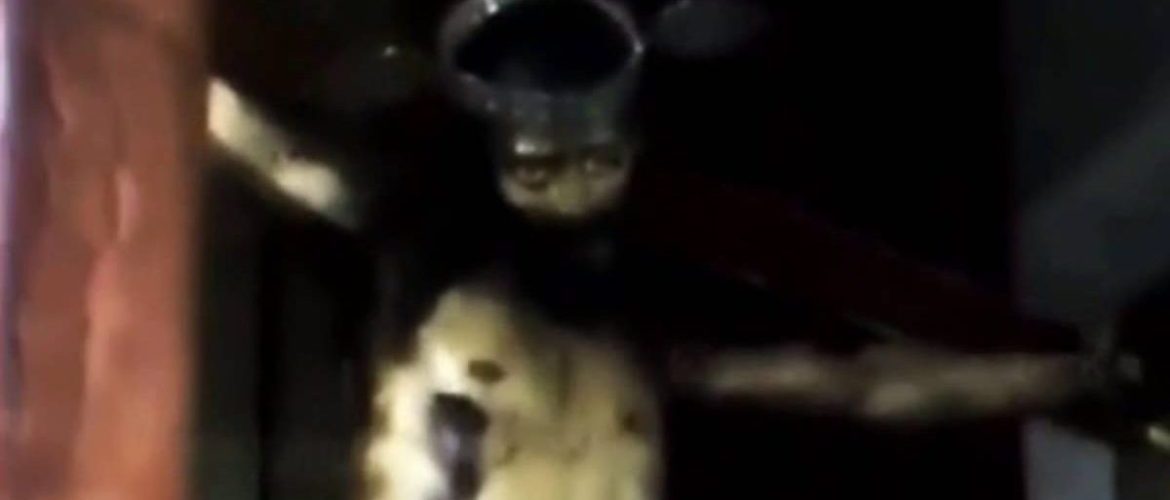 "Therefore said they unto him, How were thine eyes opened?" That's what the congregation at the Chapel of Saltillo in Mexico's state of Coahuila de Zaragoza is asking of a crucified Jesus statue.
A video has begun circulating the internet that was filmed back in June at the Chapel's Sunday service.  In the video, a statue of Jesus Christ appears to open, and then subsequently close, his eyes during the sermon.
The video has gone viral after being posted on the paranormal site Adimensional. Some are calling it the work of unknown forces, some are calling it an optical illusion, and some are calling it a miracle. Others are saying the footage has been digitally altered, but Adimensional chief Ivan Escamilla says the footage is genuine. According to Escamilla, over twenty paranormal investigators, as well as priests, have studied the footage for weeks and do not believe that it has been edited in any way.
The Roman Catholic Diocese of Saltillo has reportedly dismissed the video, refusing to watch it. What do you think? Optical illusion, digital editing, miracle? Before you answer, remember that the same thing happened in The Exorcist III.