Drunken Cinema, Vol. 10: World War Z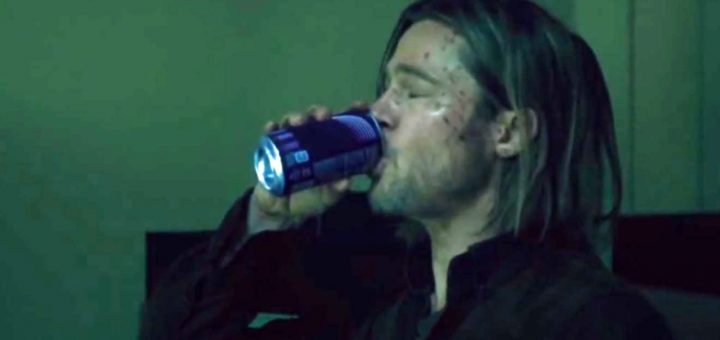 Hello again friends.
Despite our protests, many people have told us that we should watch World War Z. Well, we decided that if we were going to do it, we were going to have to get sloppy wasted. So we now bring to you a brand new Drunken Cinema, featuring World War Z.
Naturally, we've got a relevant cocktail for you. Seeing as how Brad Pitt's character is in the midst of a zombie apocalypse, we offer a cocktail dubbed the Apocalypse.
---
1 oz peppermint schnapps
3/4 oz vodka
1/2 oz Kahlua
1/2 oz bourbon
1 oz white creme de menthe
3/4 oz peach liqueur
2 oz hot chocolate
Combine alcohol in a coffee mug. Fill with hot chocolate. Garnish with whipped cream.
---
Okay, let's get this over with.
Podcast: Play in new window | Download