Episode 42 – The Stranger/Exeter/Luchagore Productions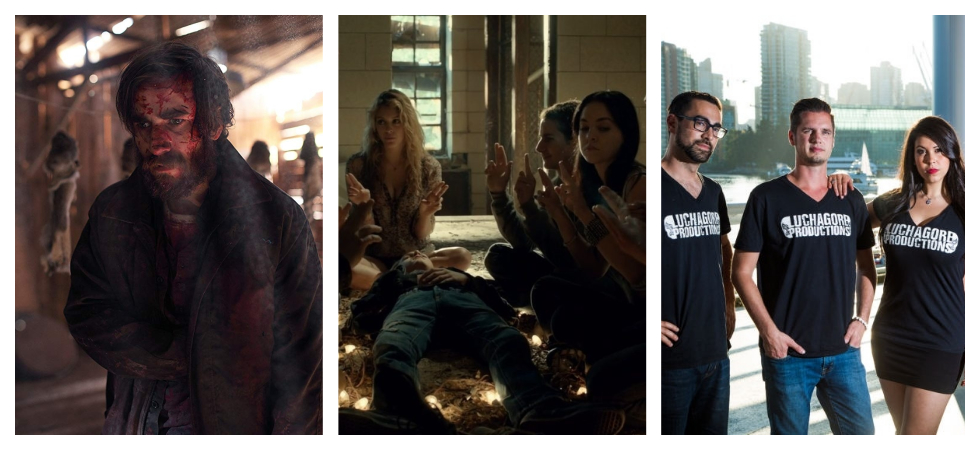 We're back and on the attack! In today's Horror Business, we talk about a famous director who lost his head, the upcoming remakes of Cujo and Ghostbusters, new directors for everybody, and a tale of Muppet murder most foul. We also discuss the future of the Evil Dead, The Dark Tower, Blade, Hannibal, and Dead Island franchises.
We get back into the swing of interviews with three very exciting guests. We sat down with Raynor Shima, Luke Bramley, and Gigi Saul Guerrero of Luchagore Productions. We discuss their past, present, and future including their projects such as Madre de Dios, El Gigante, and Choose Your Victim. We also discuss how the company got its start and their relationship with the Soska sisters.
In our reviews, we tackle the Eli Roth-produced thriller The Stranger (VOD), as well as Exeter – aka Backmask aka The Asylum – the latest from director Marcus Nispel. So listen up, you primitive screwheads!
Podcast: Play in new window | Download