TV review: Stranger Things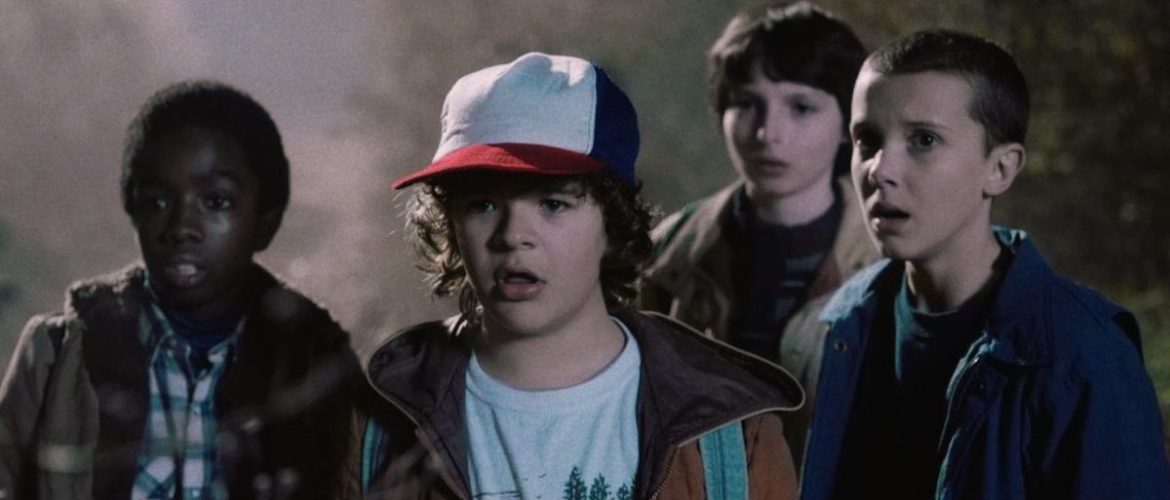 When I first tuned in to Netflix's new original show "Stranger Things," I wasn't 100% sure what I was in for. I had watched the trailers and I knew it was about a missing boy who disappeared under unusual circumstances. I knew it had a supernatural bend and I knew it had 80s nostalgia coming out of every pore. I was already hooked based on those things alone, but what I got was so much more.
CAUTION: Spoilers after the jump
---
"Stranger Things" is the story of a group of young friends, including Will (Noah Schnapp), who disappears literally into thin air one night. The same night, a similarly aged girl (Millie Bobby Brown) appears. She doesn't seem to speak much English, or much at all, but tells Will's friend Mike (Finn Wolfhard) that her name is 011 (Eleven). They call her Elle for short. It's revealed immediately that there is something strange about her, something of the "Professor X" variety.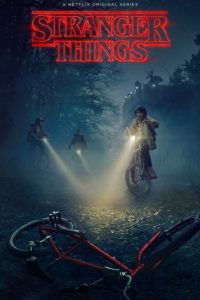 Along with Lucas (Caleb McLaughlin) and Dustin (Gaten Matarazzo), Mike and Elle realize that Will is in a place they refer to as "the Upside Down," an alternate dimension guarded by a giant creature that looks like the aliens out of Fire in the Sky but with a face that opens up like the Majini zombies in Resident Evil: Afterlife. The kids have to find a gate to the Upside Down before it's too late.
Meanwhile, Will's mom Joyce (Winona Ryder) appears to the outside world to be having a nervous breakdown when she starts talking to Christmas lights. It turns out that in the Upside Down, Will can communicate through electricity, and their house is some kind of a window to the other dimension. Joyce can see her lost son but she can't get to him.
Then, of course, there is the secret government agency that has been training Elle to harness her powers, including being able to communicate with the Upside Down, and want to weaponize her. Naturally, this government agency is no match for four elementary school children. There is even a chase scene where the kids outrun a fleet of vans on their Huffys. It's all vintage 80s fare.
The whole series, from top to bottom, screams 80s nostalgia. The soundtrack features Corey Hart and New Order. Vintage Evil Dead and The Thing posters line characters' walls. It's more than just wardrobes and set design, though, as the entire feel of the show is equal parts Stephens King and Spielberg. As I watched it, I couldn't help but think that this is what Dark Skies, the original concept that eventually turned into E.T., could have been like. The opening credits feature text lined in neon and a synthesized score. The kids fight bullies, monsters, and armed military with nothing more than sticks and slingshots. Even the bullies are comically over-the-top, as they were in movies like Stand by Me, pulling switchblades on our protagonists and making them jump off cliffs, simply because they're "nerds."
There is quite a bit going on in each episode and it's not the kind of show that you can just walk away from and do something else while it's on. The good news, though, is that you won't want to walk away. If you're anything like me, you will be sucked in from the beginning. If you're a fan of classic 80s flicks like E.T., Close Encounters of the Third Kind, Red Dawn, and The Goonies (and I mean, seriously, who isn't?), then you're bound to love Stranger Things. It hits the high notes of all those films (Hell, let's throw Gremlins in there too) but somehow manages to stay away from feeling too derivative. Once it was over, I found myself wanting more. Creators Ross and Matt Duffer have hinted at an idea for season 2, they just need Netflix to give it the green light. Judging by the success of the show thus far, I can't imagine they won't.