So about Ghostbusters 3…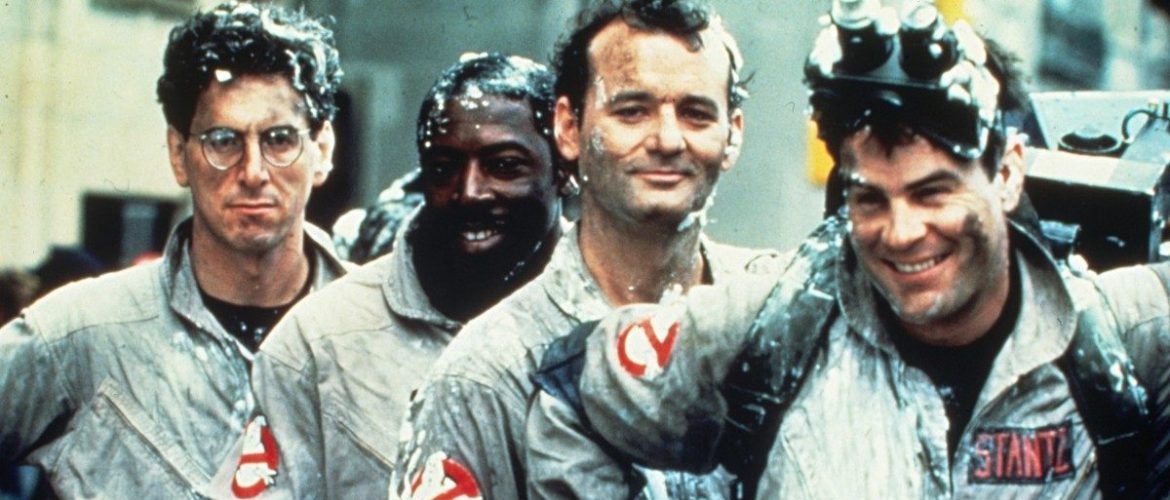 Unless you've been living in a closet for the last few months, you already know that there is a remake of Ghostbusters currently in theaters, starring an all-female team of 'busters. We also know that it has set the internet aflame. With the most disliked trailer in YouTube's history, it has invited criticism from people who didn't want to see the originals messed with or just didn't think the new movie lived up to the spirit (no pun intended) of the originals. Some even used the movie as an excuse to spew horrible, misogynistic, and racist rhetoric.
Die-hard Ghostbusters fans, and perhaps even some casual ones, know there were many whispers about a third installment in the original Ghostbusters franchise, none of which came to fruition. The director of the original two movies, Ivan Reitman, spoke with Vulture recently and shed some light on the rumors and failed endeavors.

On why Ghostbusters 3 never actually happened:
"None of us could do it on our own. We had to get a unanimous agreement among all four of us, which is frankly impossible. So it just languished there. Then at some point, about four years ago, I started working on it with Harold and Danny to try to figure out — because Bill was always the holdout. I think he was just not interested. He loves Ghostsbusters, and he appreciated all the good that it did for all of us, but he just wanted to pursue different things as an actor. And at the same time he didn't want to do anything that would sully the other movies."
On why they went the remake route instead:
"And then Harold died before we could get anywhere. That's when I decided, This is just too tough, that I should try to find somebody with another kind of idea. So I focused on changing the deal so that it would be possible to actually make another Ghostbusters movie. And I was successful in getting that accomplished with the studio. Then Paul Feig came along."
As we opined, the remake happened because Ramis died. It's sad, Ramis wanted to make another Ghostbusters movie, in the original canon, but never got a chance. So what inspired Reitman, other than it being "too tough?" I'm sure you can guess.
"I made a deal on our behalf in which the creators would be enriched for the rest of our lives, and for the rest of our children's lives, and transferred the rights to Columbia. Danny and I set up a company called Ghost Corps, whose idea was not only to make this film, the Paul Feig movie, but to use the Ghostbusters ideas and expand it and find out what else it could do to help Columbia and Sony in the future."
Cash rules everything around me.
So what about this gender controversy?
"My movie, by the way, the one that I was working on before Harold died, had both male and female ghostbusters in it. The first movie [in 1984] was made as it was because we all knew each other and were involved from the conception point. There wasn't even a thought about gender. It was just, "These guys are all funny, we're going to do it."
Male and female? Not even a thought about gender? How novel! What would that film have been about, you ask?
"Bill and Sigourney's kid, Oscar, is a post-grad student, and weird things start to happen. Bill Murray dies in the first scene, because he always said, "I won't do it unless I die." And I said, "Okay, you got it." [Laughs.] It was a father-son story, with him as a ghost. By the way, the studio green-lit it. Everything was ready to go. I couldn't get his attention, and in the midst of that, Harold got really sick. And that was pretty much it."
The interview goes into much more, including Ghostbusters in outer space, Reitman and Murray's takes on the remake, and what the future could hold for the franchise.