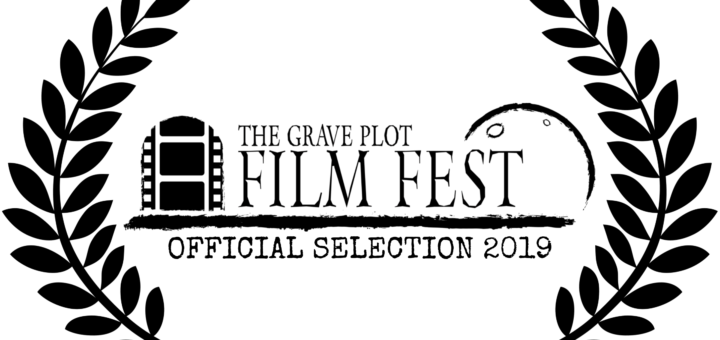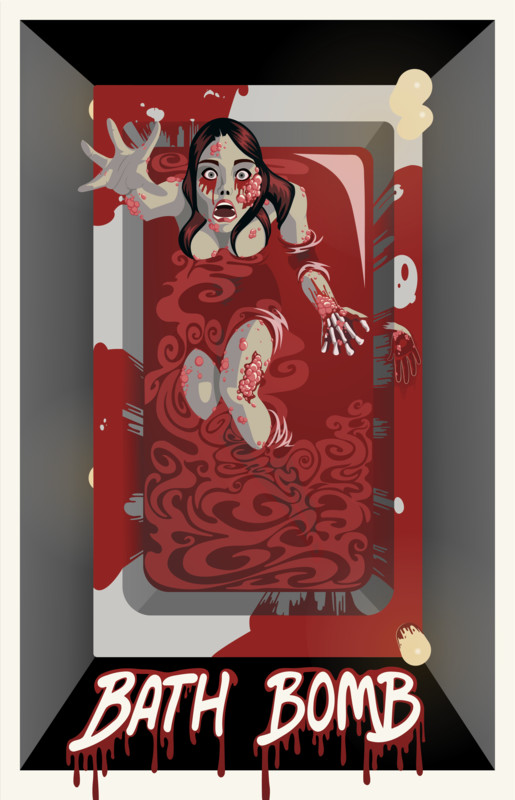 Bath Bomb
United States of America
Director: Matt McWilliams
Beware the dangers of bath bombs….
---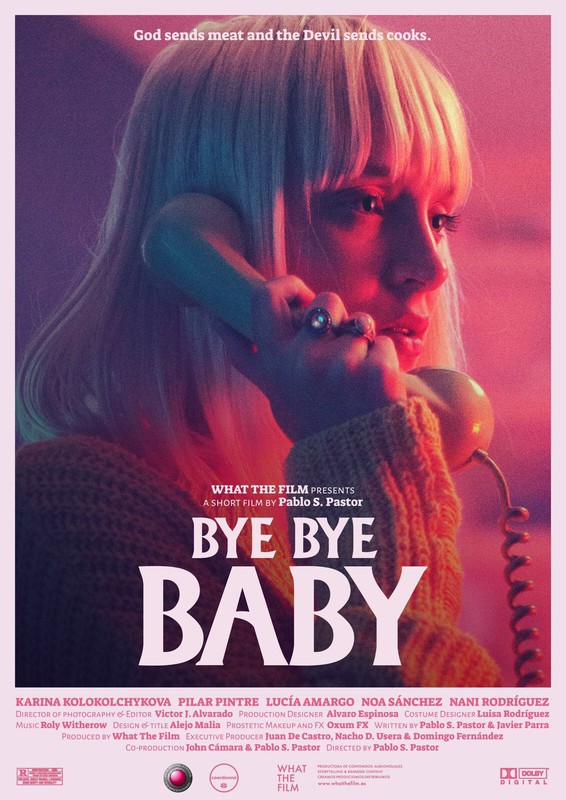 Bye Bye Baby
Spain
Director: Pablo S. Pastor
A young woman is about to spend a quiet night at home with the only company of a movie. After a friend's call, everything seems to go wrong. The feeling of anguish and confusion grows every minute at the inexplicable events that are chained in the house and a question runs through her mind, is she really alone?
---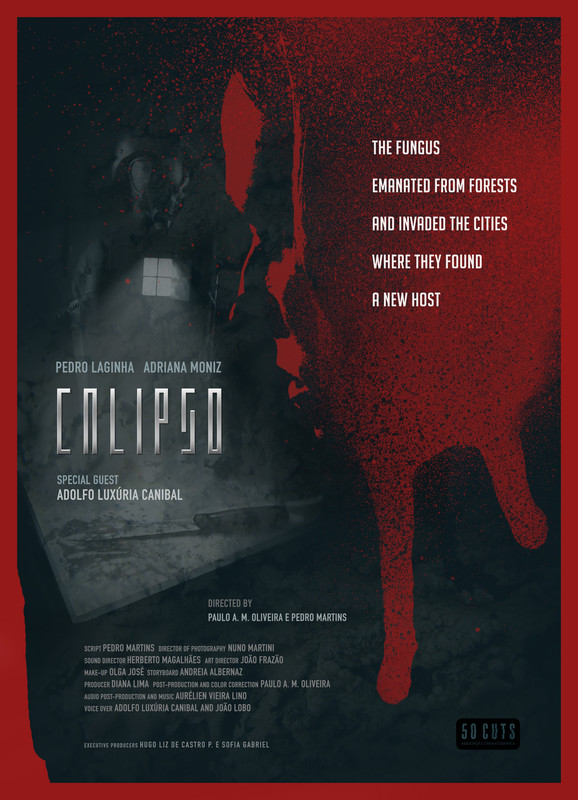 Calipso
Portugal
Directors: Paulo A.M. Oliveira & Pedro Martins
"Calipso" is about a fungal epidemic based on a phenomenon that exists in the natural world. There is a parasitic fungus that changes the neurological system of its hosts, turning them into zombies. This story is centered in a couple on quarantine, drowned in a toxic and decaying relationship for too many years, and that have to face now this new external threat of the parasitic fungus.
---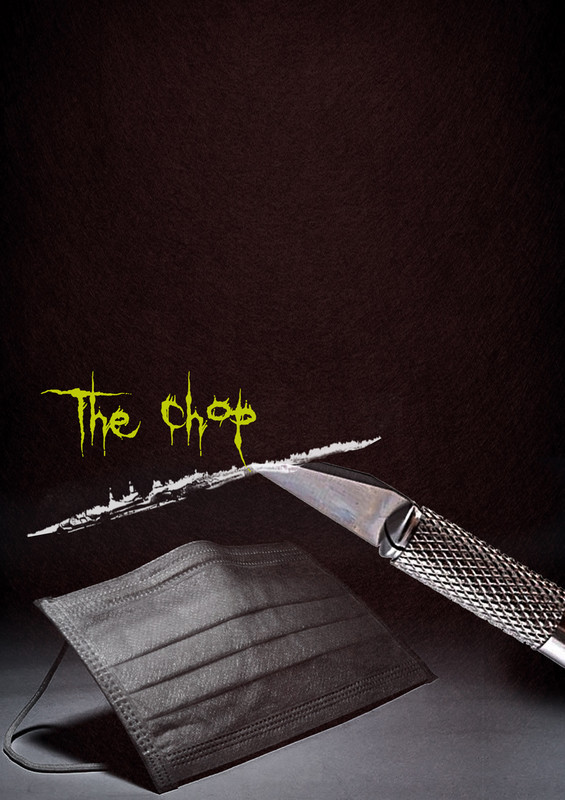 The Chop
United Kingdom
Director: Jennifer Sheridan
Terry's done a bad thing, but why?
---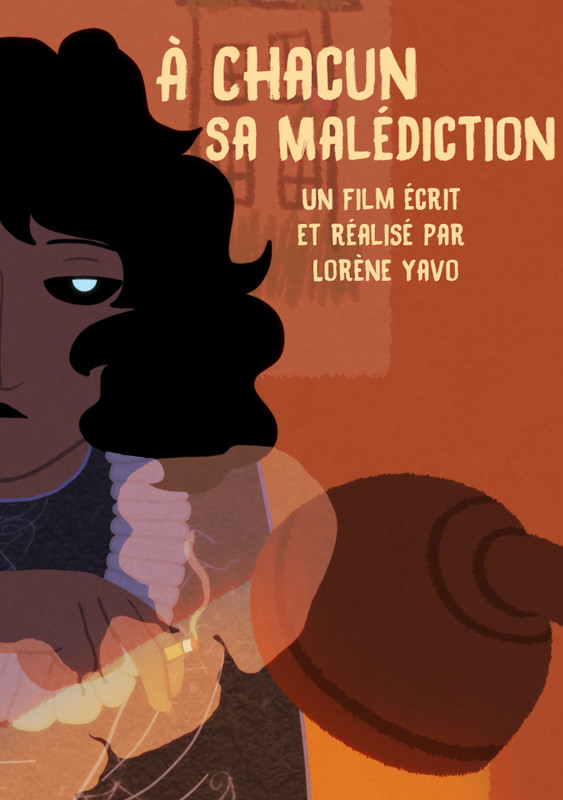 Count Your Curses
Belgium
Director: Lorène Yavo
In a town where supernatural beings are part of everyday life, two roommates face a recurring problem: their house spirit was devoured by an unknown creature overnight. They go on their way to find a replacement spirit and a solution to their pest problem.
---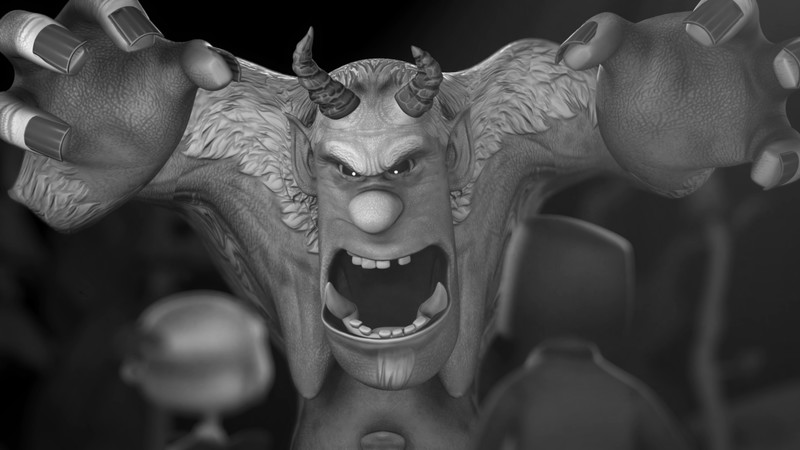 Date Fright
United Kingdom
Director: Kelsey Sneddon
After an unsuccessful date, a young man offers to walk his date back to her car… unfortunately she has parked it on the other side of a spooky forest..
---
The Desecrated
United States of America
Director: John Gray
A young morgue attendant encounters an unwelcome visitor.
---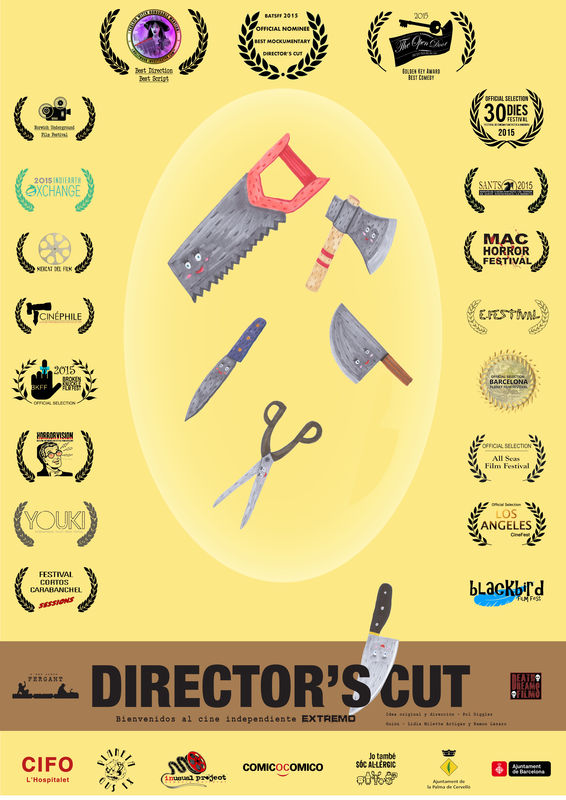 Director's Cut
Spain
Director: Pol Diggler
An indie filmmaking crew is shooting the first snuff movie with a plot.
---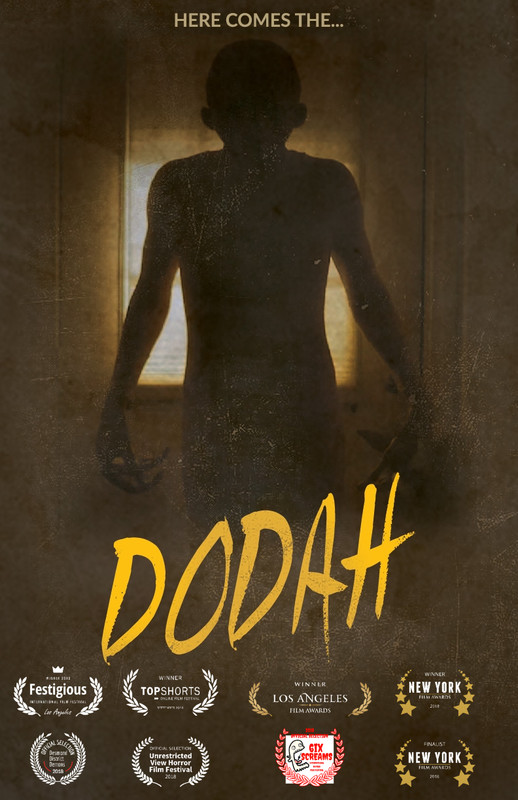 Dodah
United States of America
Director: Jondaniel Cornett
After taking advantage of a drunk woman, a man finds himself being stalked by a mysterious creature that won't let him leave her house.
---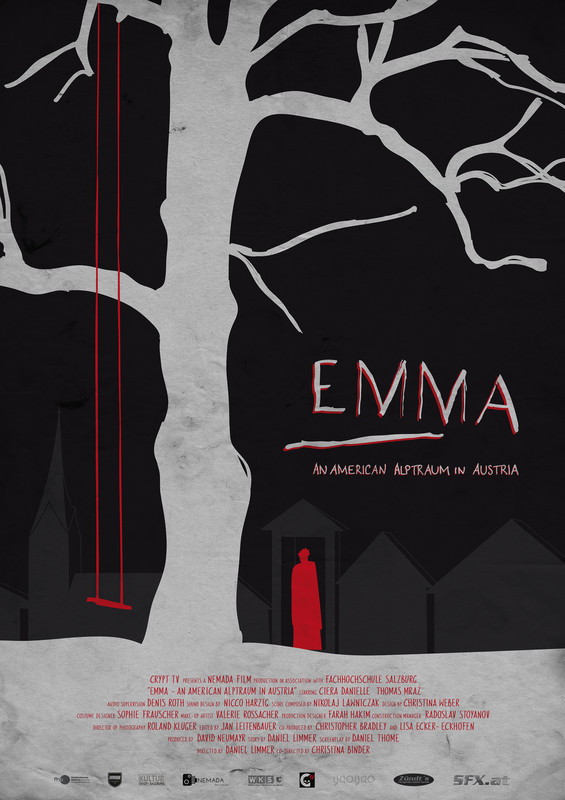 EMMA – An American Alptraum in Austria
Austria
Director: Daniel Limmer
The story of a female documentary filmmaker who's revealing the mystery of her husband's idiosyncratic birthplace, Muhr in Austria, where a giant wooden totem called "The Samson", brings death to the inhabitants and also threatens her unborn daughter, Emma.
---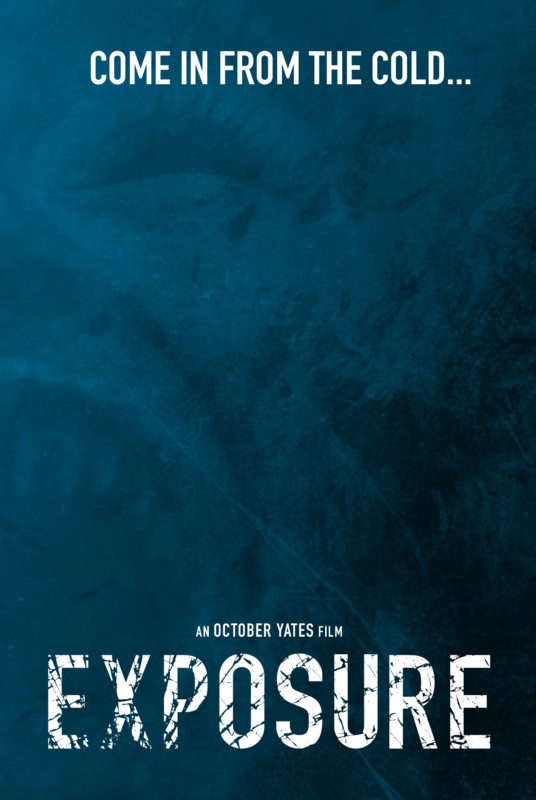 Exposure
United States of America
Director: October Yates
A quarreling couple tries to get away for the weekend by visiting a remote cabin but something lurking in the forest preys on them.
---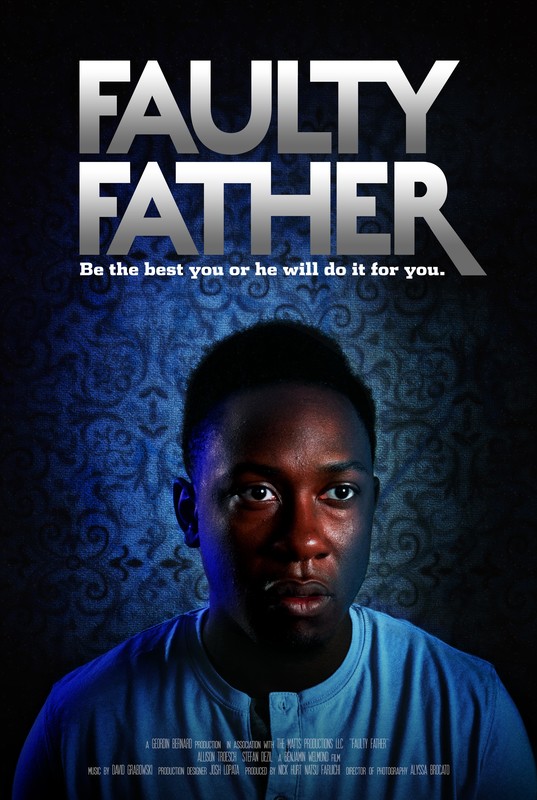 Faulty Father
United States of America
Director: Benjamin Welmond
In the near future, a young father's morning routine is put on the fritz when he uncovers his wife's bizarre secret, one that forces him to question his sense of self and his role in the family.
---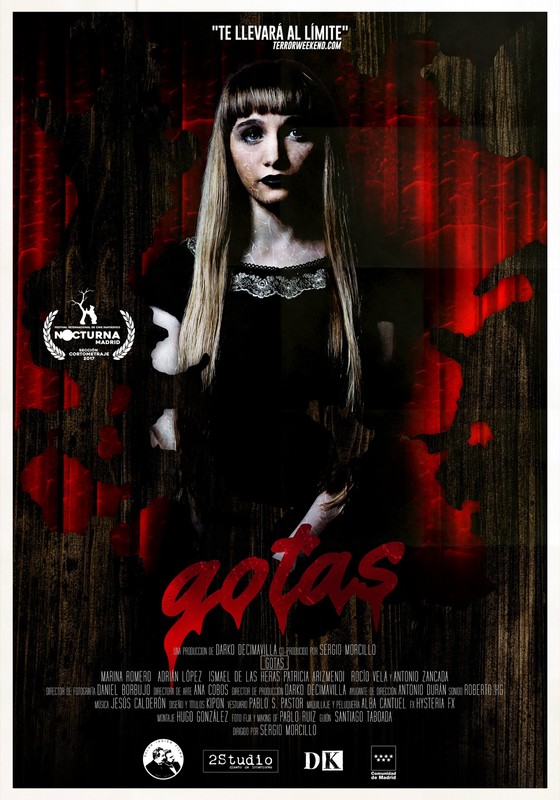 Gotas
Spain
Director: Sergio Morcillo
Marta is a teenager whose parents died two years ago. One night, while alone at home, she will discover the truth about the pain that is tormenting her.
---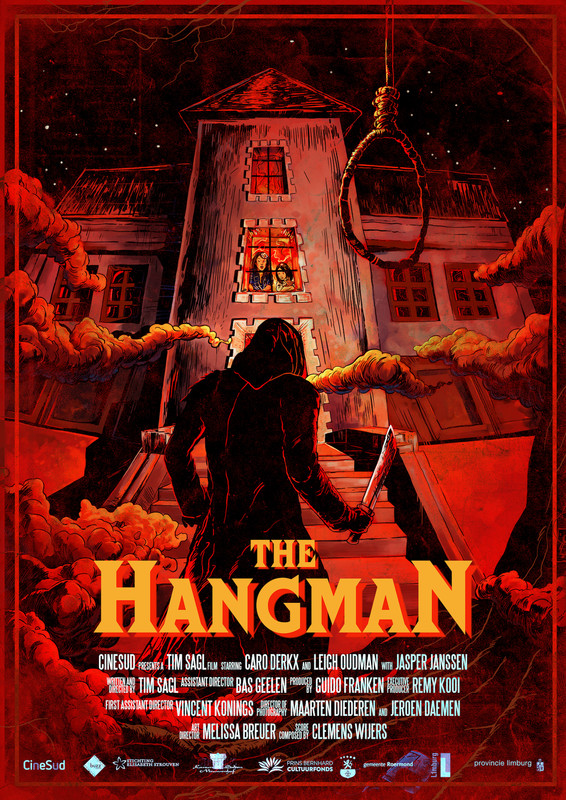 The Hangman
Netherlands
Director: Tim Sagl
After playing the game "Hangman", two sisters are threatened by a mysterious man who hangs himself in their garden. When the man seems to be alive, he wants to finish the game with the sisters in a deadly way. Nancy tries to protect her sister from the evil entity, but can you win a game you've already lost?
---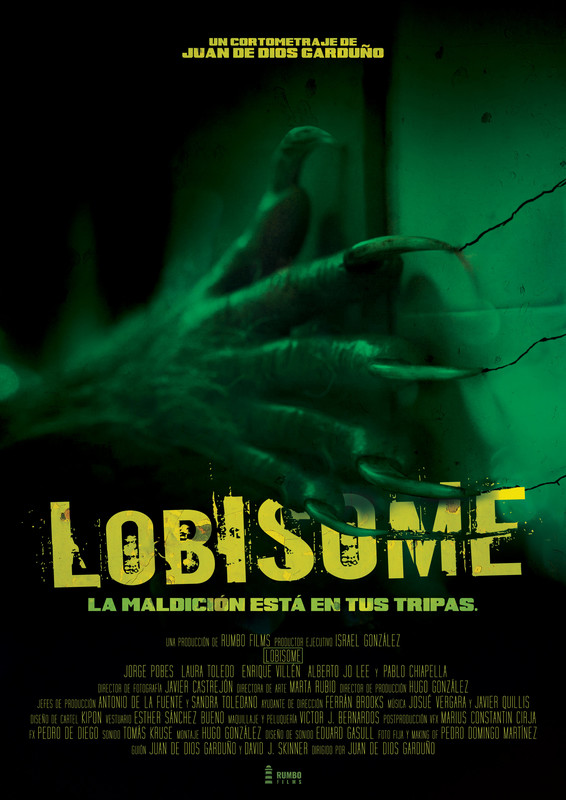 Lobisome
Spain
Director: Juan De Dios Garduño
Jorge and Iván receive a simple assignment: steal a briefcase and deliver it to their client in the bathrooms of an airport. What they did not imagine is that the briefcase contains a thousand-year curse.
---
The Man Who Loved Flowers
Canada
Director: Darcy Love
A man who appears to be madly in love buys flowers for his girlfriend, but it is soon revealed that he is a murderer who has gone insane after the woman he loved has died years ago.
---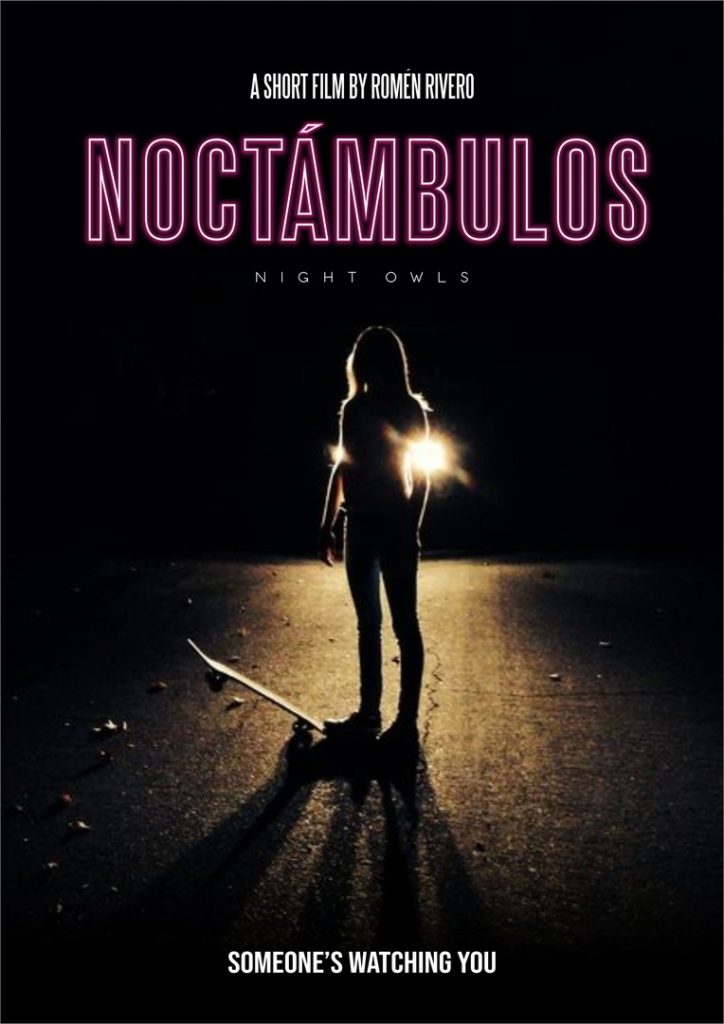 Noctámbulos (Night Owls)
Spain
Director: Romén Rivero Gallardo
In the middle of the night, a group of teenagers practice skateboarding without notice that somebody is watching them from the shadows. One of the girls separates from the group to return home through the lonely streets of the city and someone follows her.
---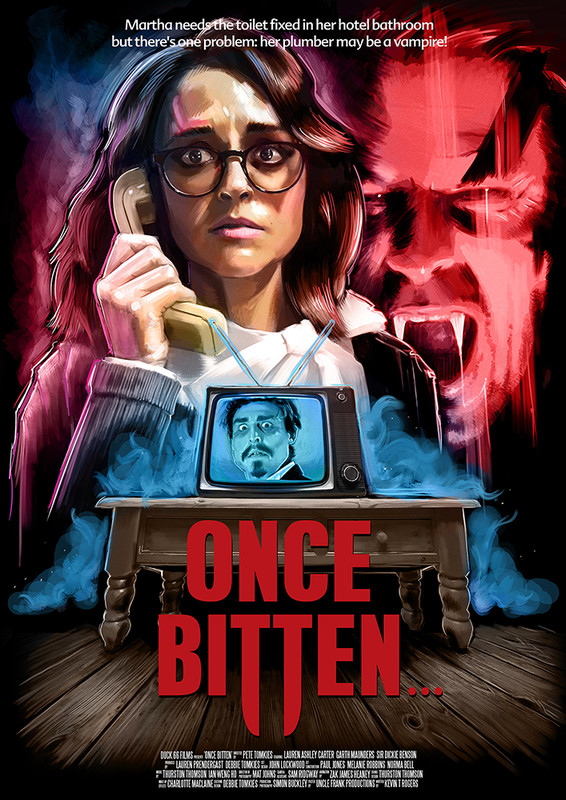 Once Bitten…
United Kingdom
Director: Pete Tomkies
Martha needs the toilet fixed in her hotel bathroom but there's one problem: her plumber may be a vampire.
---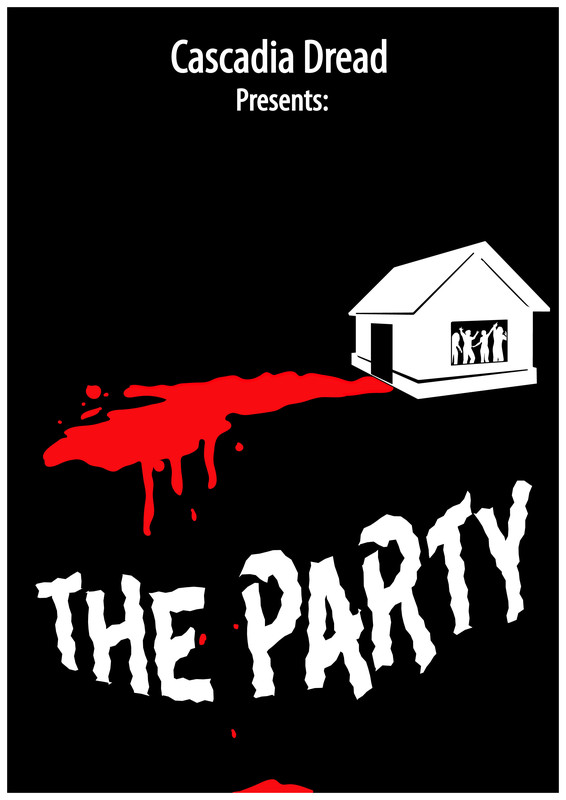 The Party
United States of America
Director: Christopher Wyatt
A rowdy late-night party takes a sinister turn when the neighbors decide to complain.
---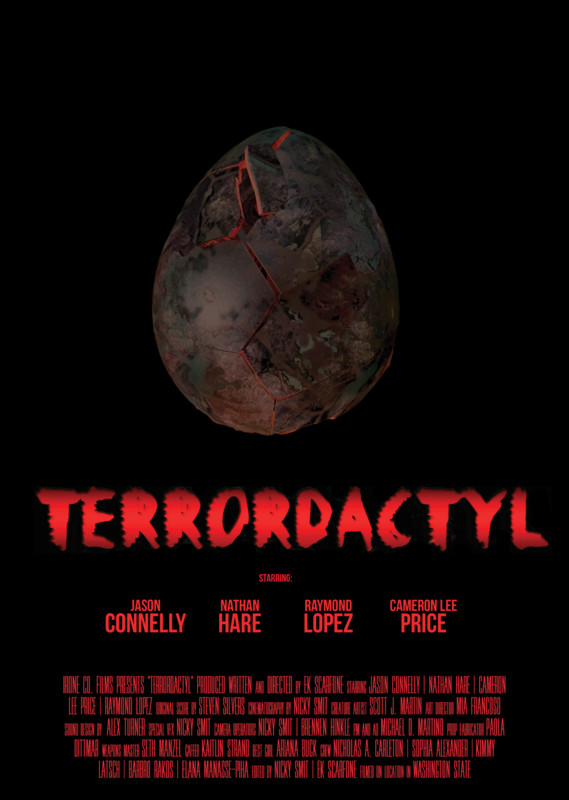 Terrordactyl
United States of America
Director: E.K. Scarfone
Three longtime friends go camping in the woods, but the fun and games end when one of them takes a "fossil" from a nearby abandoned nuclear power plant.
---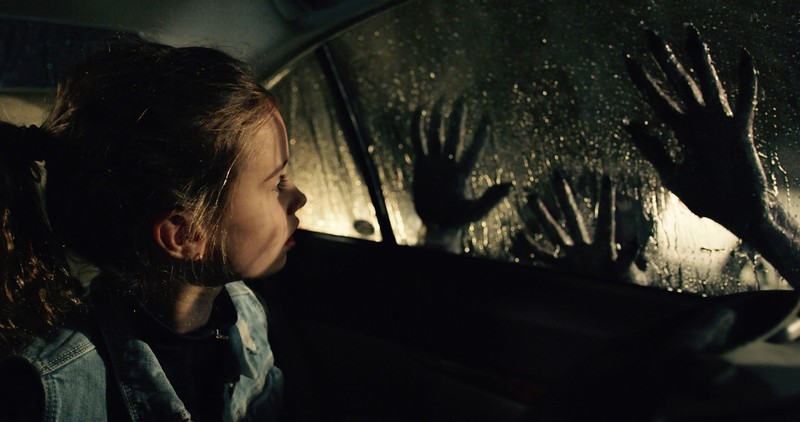 The Thousand Legged Terror
Canada
Director: Frederic Lefebvre
A desolate stretch of forest-surrounded road, covered in abandoned vehicles, becomes home to a mysterious thousand-legged creature that hunts those that drive up to the winding terrain.
---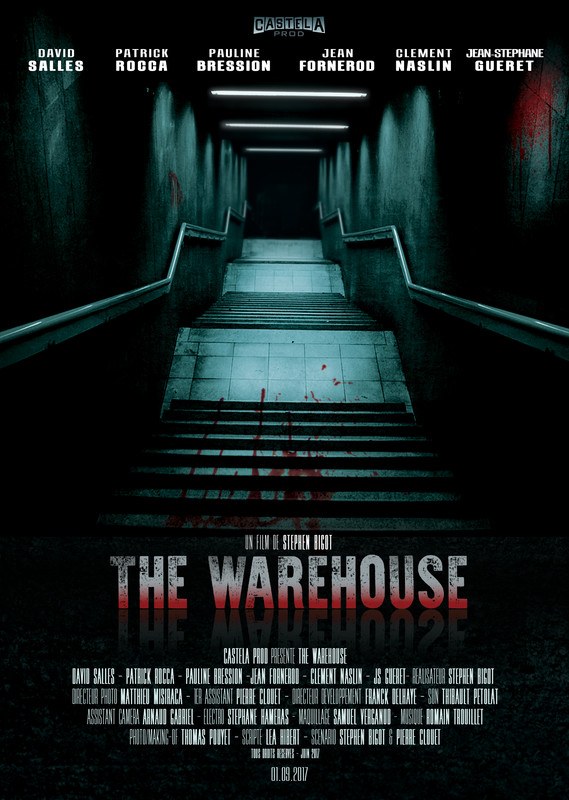 The Warehouse
France
Director: Stephen Bigot
Mary has gone missing for a few days. The young woman is slightly marginal, and this does not make things easy for the 3-cop team conducting the investigation. They question Old Sam, hoping to discover some interesting clues…
---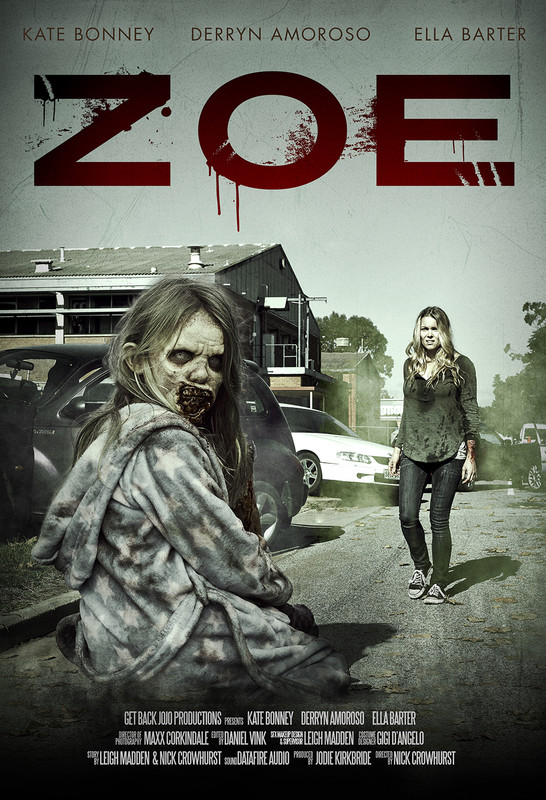 ZOE
Australia
Director: Nick Crowhurst
In the midst of a Zombie outbreak, Jodie and her husband, Paul search for their missing daughter, Zoe. However, following an attack, Paul is killed and Jodie has been bitten. Alone, scared and slowly turning into a Zombie with every passing minute, Jodie must find Zoe and get her to safety on her own before she becomes one of the creatures she is running from.